10kPa Powerful Suction: It can easily absorb the dust and hair on the surface, and deeply pull out the mites and their excrement hidden in the inner layer without leaving allergens.
●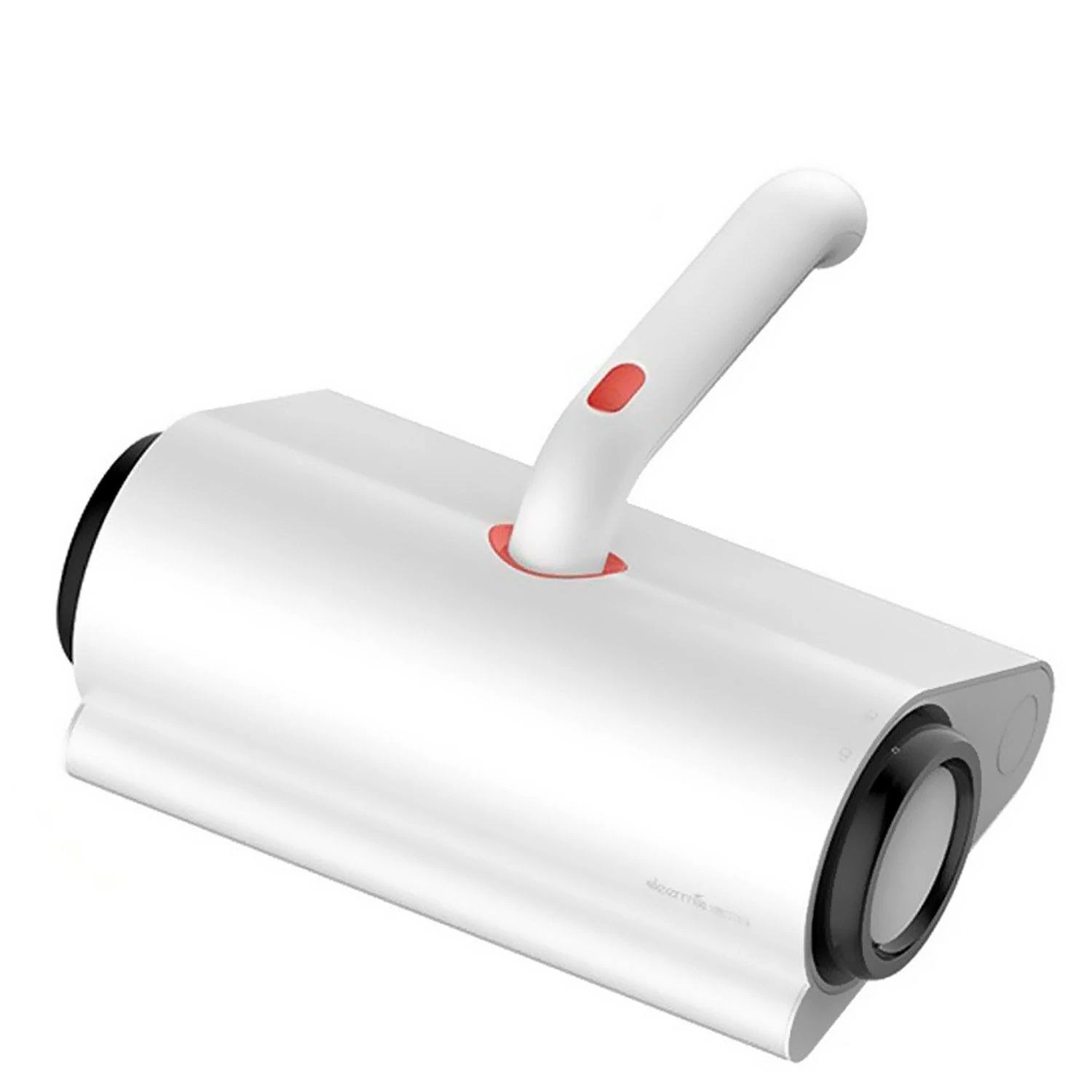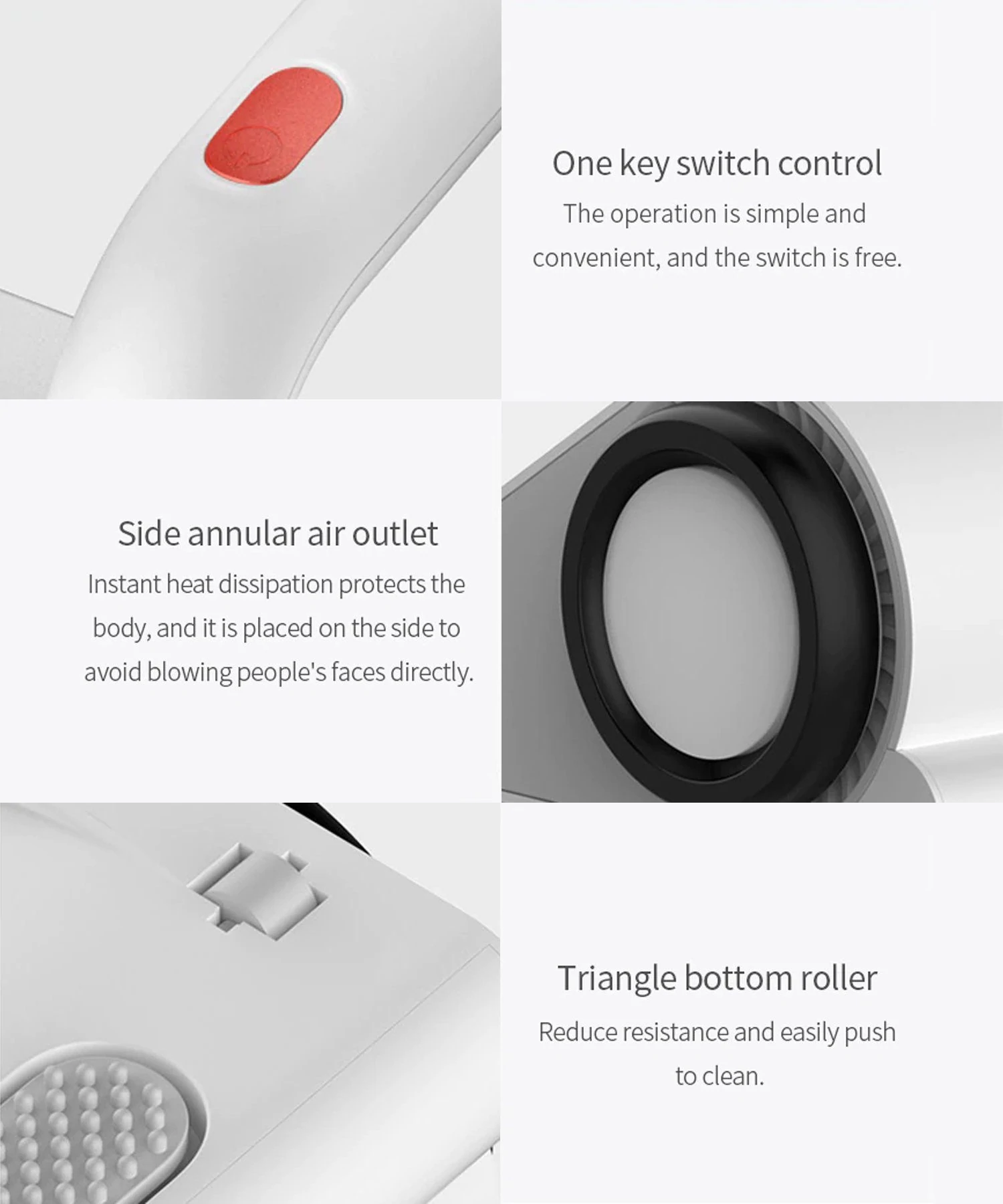 50℃ Hot Air Dehumidification: Penetrates into the depth of the mattress to dry sweat and moisture, restores a dry environment, and destroys the living environment of bacteria and mites.
● 20cm Widen Suction Port: The suction mouth is as wide as 20cm, which not only inhales dust mite hair smoothly, but also improves the efficiency of removing mite.
● 3-fold Multi-effect Filtration: The initial filter intercepts the large particles, and the HEPA filter depth intercepts the particles as small as 0.3um, and then filters the cotton through the air outlet.
● 0.4L Side Dust Box: Improve the design of the dust box, hide it in the side body, pull it out after cleaning and dump it.
● Lightweight Design: Lightweight design of the whole machine, only 1.4kg, with double pulley design at the bottom, reduce resistance and easily push.
● Filter Material Can be Washed and Recycled: Filter materials such as the dust cabin, cyclone tower, HEPA filter, and air outlet filter cotton can be cleaned with clean water, dried and recycled.
● Convenient Storage: The sleek mini body is easy to store and does not take up any space for easy use.