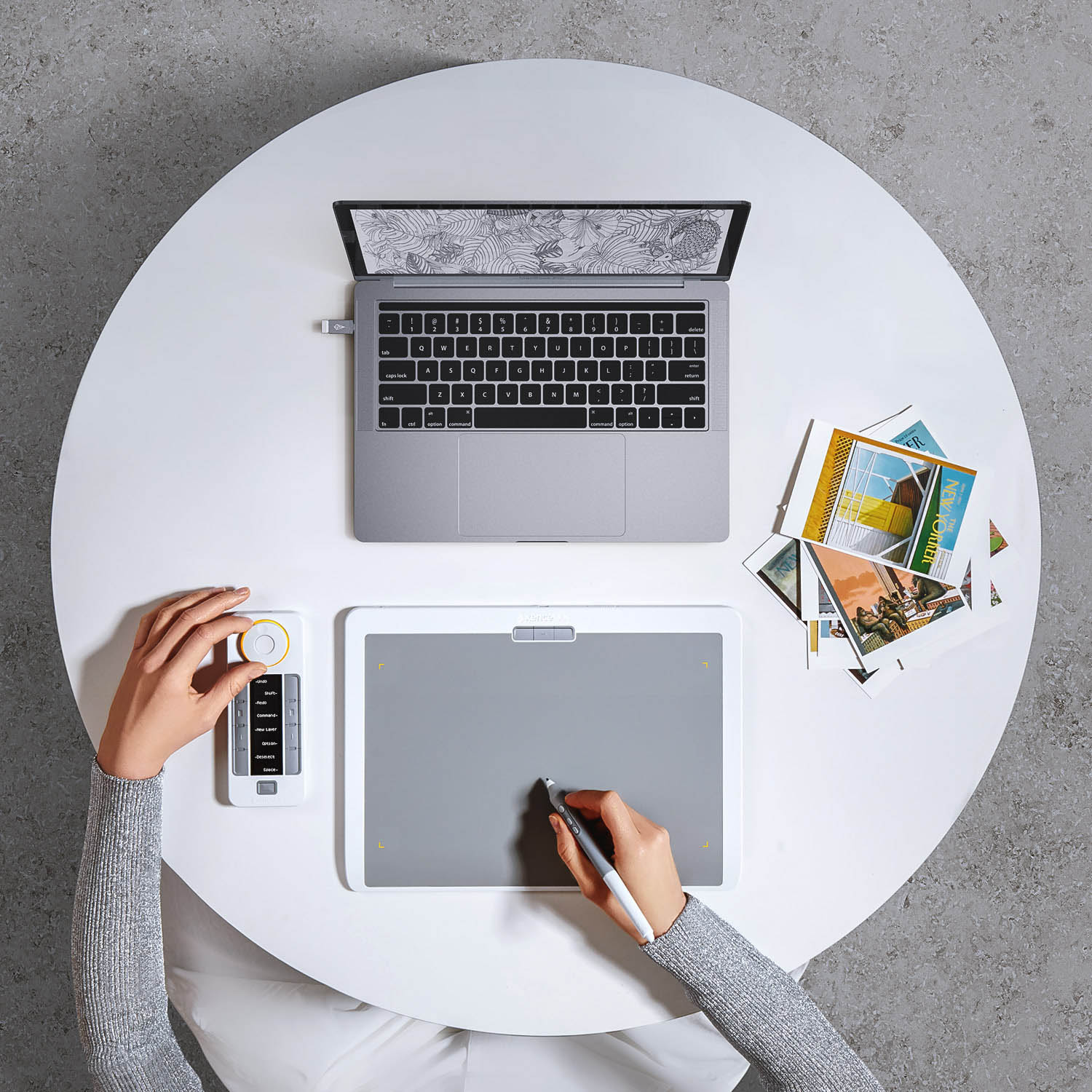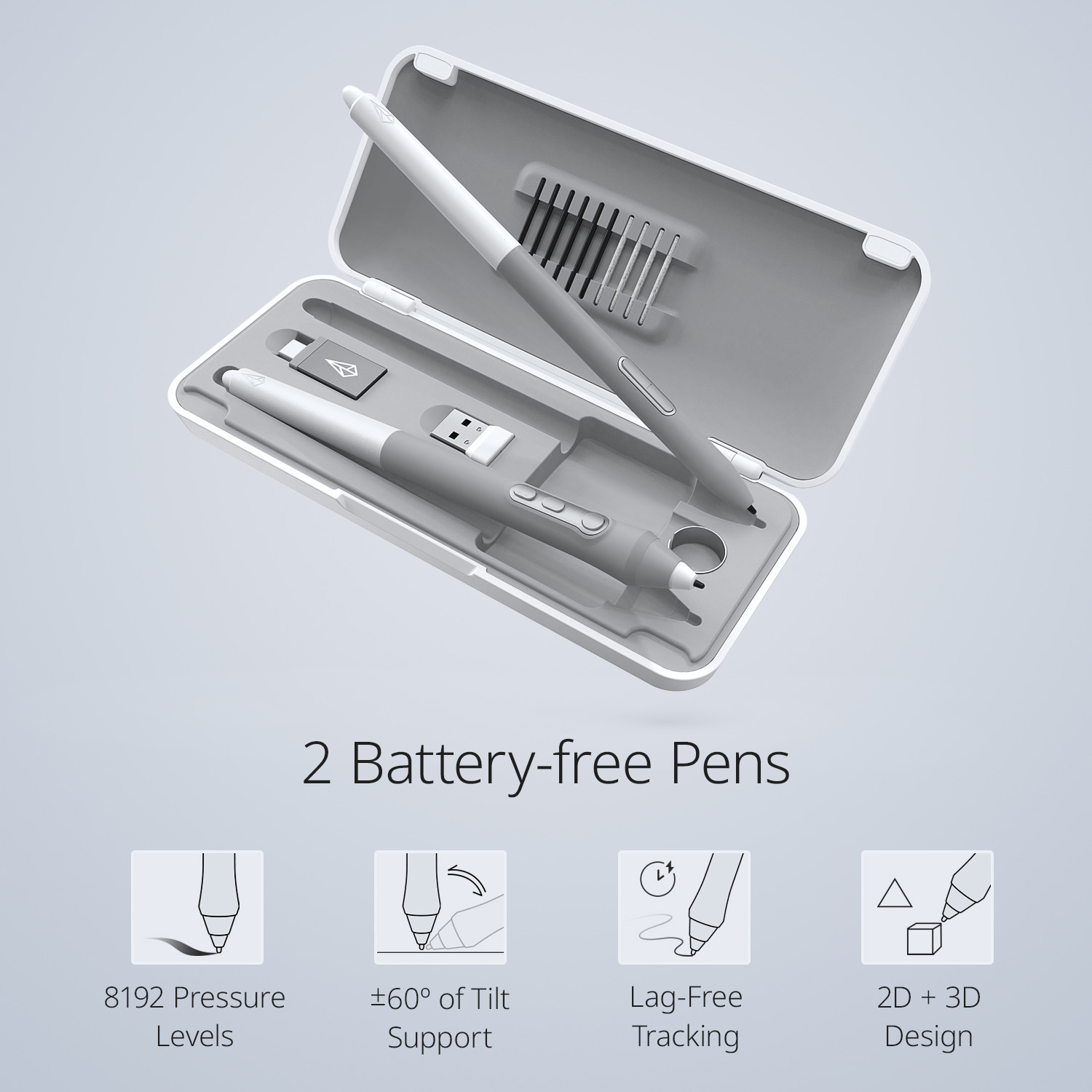 A New Colorway for a Lighter Aesthetic
The Special Edition of the Xencelabs Pen Tablet Medium Bundle comes in Nebula White to appeal to creatives with a lighter workspace aesthetic. Now artists have a choice what color graphics tablet they integrate into their personal workflow.
Gentle slope outlines a sleek comfortable experience
The Xencelabs Pen Tablet Medium Bundle SE is designed with a curved slope which reduces potential tension and stress to create a comfortable, natural drawing experience. Its front edge is narrowed to only 5 mm thin and features a gently curved slope to form a seamless palm rest.
Right amount of friction delivers pen-like experience
The active area on the Pen Tablet Medium Bundle SE has an ultra-fine frosted texture surface which is wear-resistant and non-slip. This texture gives our included pens a surface that feels reminiscent of a pen to paper.
Felt x 4
Standard x 6


Minimal design with a thin and elegant profile
The Xencelabs Pen Tablets Medium Bundle SE has natural grooves both sides of the aluminum alloy back to increase portability and comfort while holding your Pen Tablet.


Two pens for your preferred drawing experience
Two different sized pens come standard with each of our tablets, both come with an eraser and support 8192 levels of pen pressure and 60 degrees tilt function. More sensitive to sense even the lightest stroke, giving you more full control of your workflow.


3 Button Pen + eraser
Move seamlessly from 2D drawing to 3D applications without changing drawing pens. The 3 main inputs on the front of the Pen and eraser on the back are all fully customizable to your application and workflow. This is the first 4 input pen to be launched with a Pen Tablet company.
Thinner Pen gives you a pencil feeling
Different from the 3 Button Pen, Thin Pen narrows its diameters by 5.23 mm and its weight by 5 g. The grip feels similar to that of a pencil.
Increase productivity with a programmable shortcut remote featuring an OLED display
This is the first industry application of an OLED display on a shortcut key remote. With the OLED display, the functions are clear at a glance. Our downloadable driver allows you to customize 40 shortcut keys per application
.