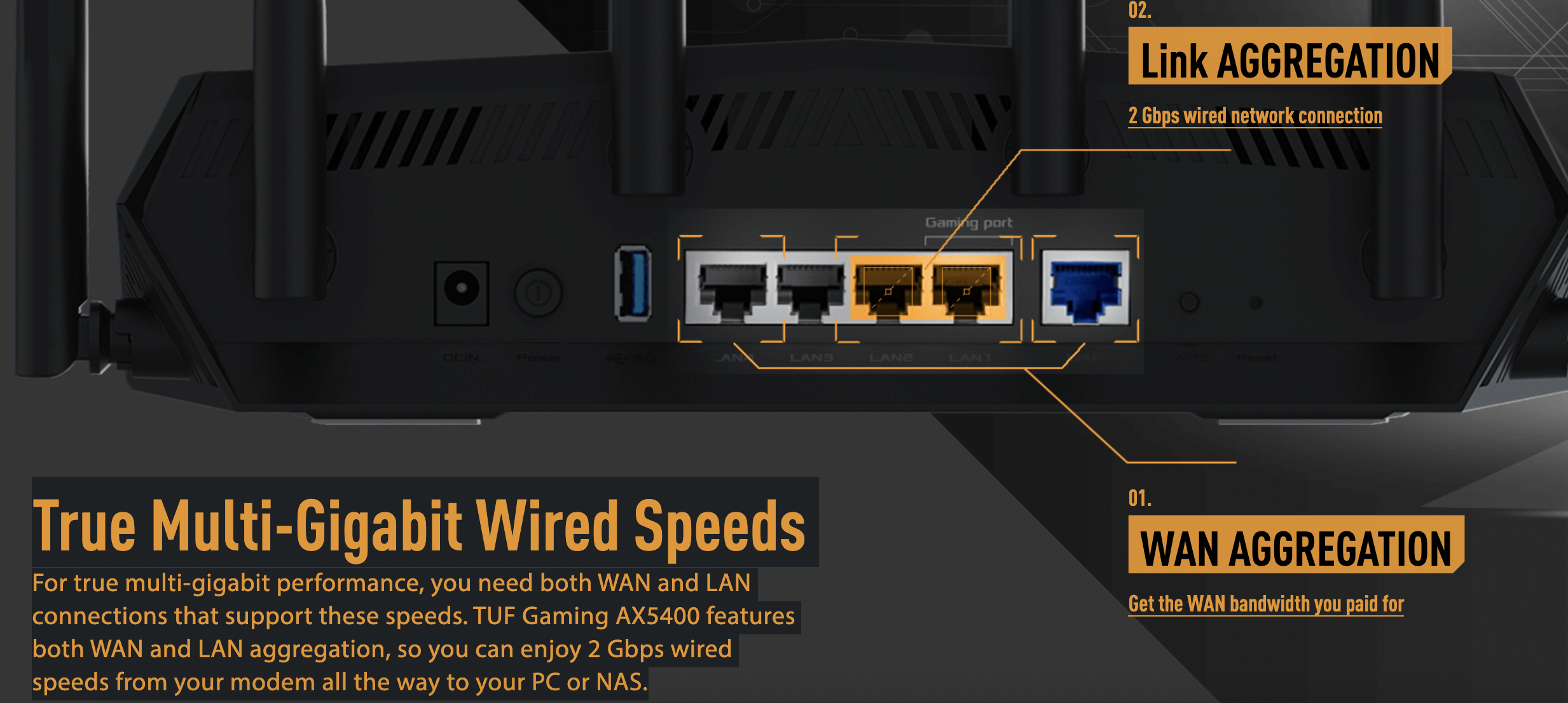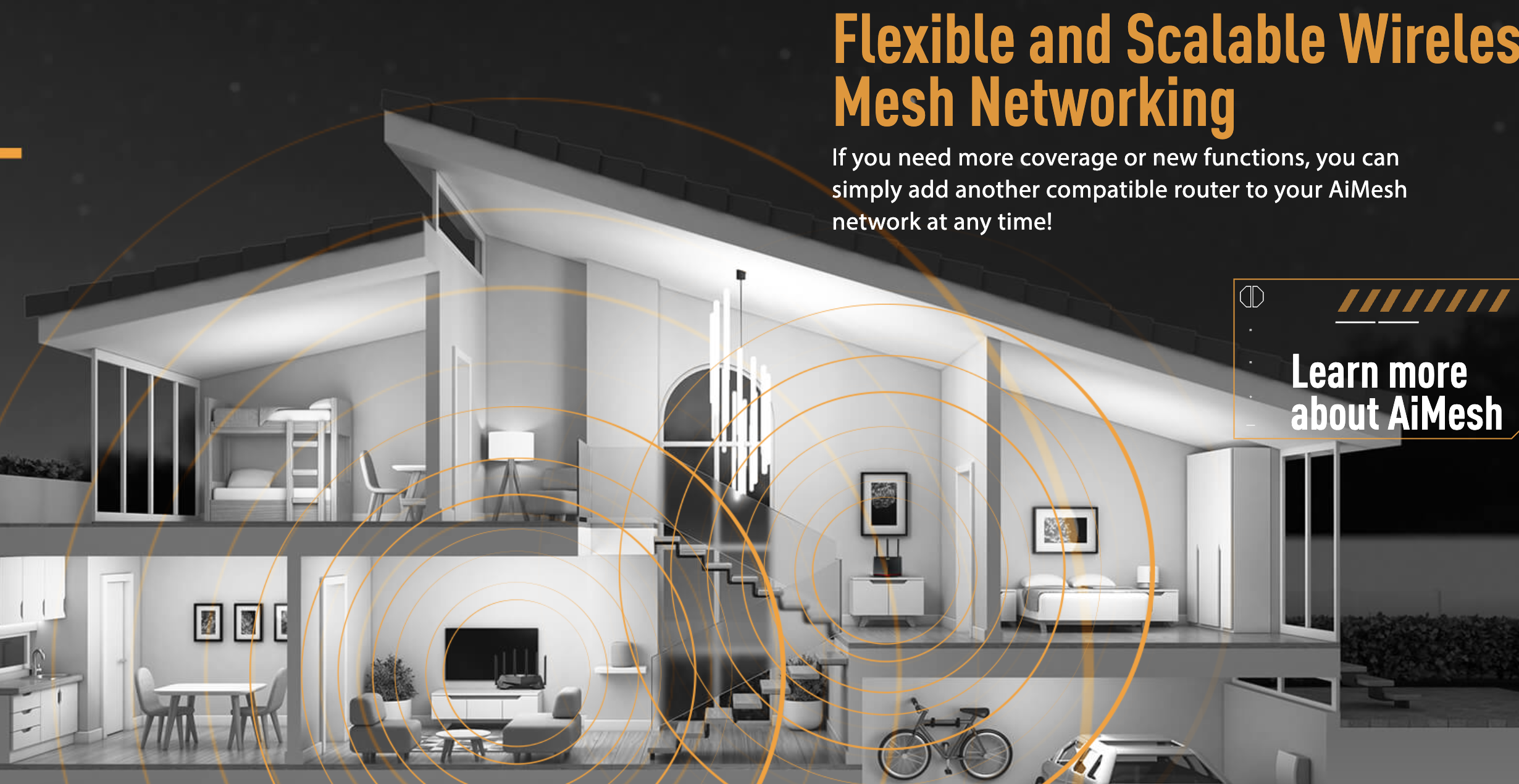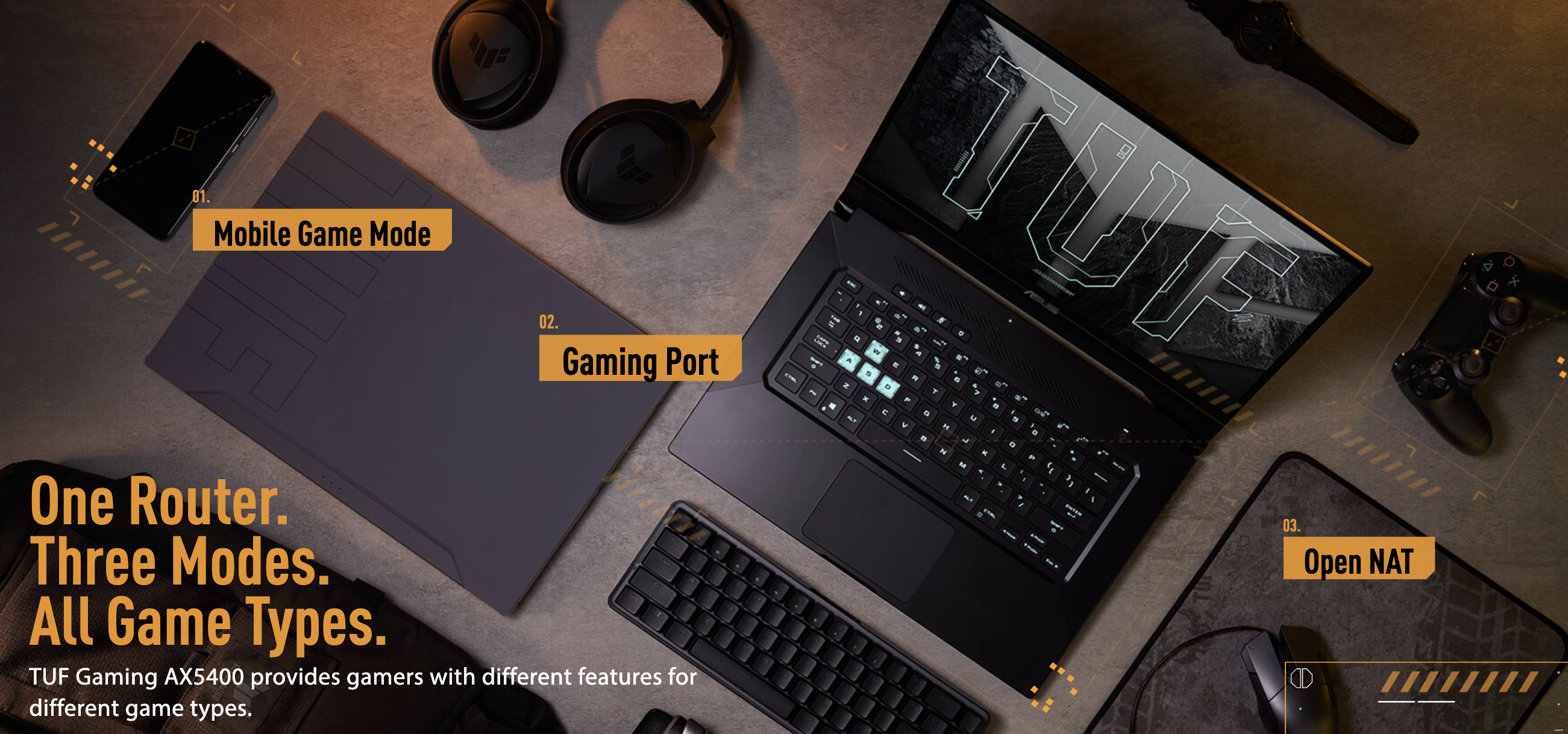 dedicated Gaming Port, 3 steps port forwarding, AiMesh for mesh WiFi, AiProtection Pro network security and AURA RGB lighting
Ultrafast WiFi 6 - Enjoy speeds up to 5400 Mbps and 4X network efficiency with OFDMA and 160 MHz channels.
Fast & Stable Wired Gaming - Dedicated gaming port to prioritize connected gaming device.
Easy Port Forwarding in 3 Steps - Open NAT makes port forwarding simple, eliminating frustrating and complicated manual configuration.
ASUS AiMesh Support – Create a flexible, seamless whole-home mesh network with AiMesh-compatible routers.
Tested Durability and Stable Operation - TUF Gaming AX5400 is built to be durable and undergoes verified testing to ensure reliable, stable operation.
TUF Gaming AX5400 is designed to give you stable and fast wireless and wired connections in device-dense environments. It's a router that benefits all your devices, from laptops, smartphones, and game consoles right down to all the IoT devices in your home.
4X Capacity. 2X Faster.*
WiFi 6 provides faster wireless speeds with OFDMA, BSS coloring and MU-MIMO technologies, and it also boosts network efficiency, so all your devices get their fair share of WiFi bandwidth. It's perfect for busy networks with lots of different WiFi devices, such as laptops, smartphones and smart home devices.
True Multi-Gigabit Wired Speeds
For true multi-gigabit performance, you need both WAN and LAN connections that support these speeds. TUF Gaming AX5400 features both WAN and LAN aggregation, so you can enjoy 2 Gbps wired speeds from your modem all the way to your PC or NAS.