Asustor Remote control
AiRemote has two basic modes of operation:
Remote Mode
Remote Mode functions much the same as a regular remote control, using the up, down, left, right and OK buttons to control ASUSTOR Portal.
Touchpad Mode
Touchpad mode functions much the same as a touchpad on a laptop computer. It comes complete with simulated left and right mouse buttons that allow you to intuitively control ASUSTOR Portal.
The graphics below will illustrate the functionality of both modes of operation.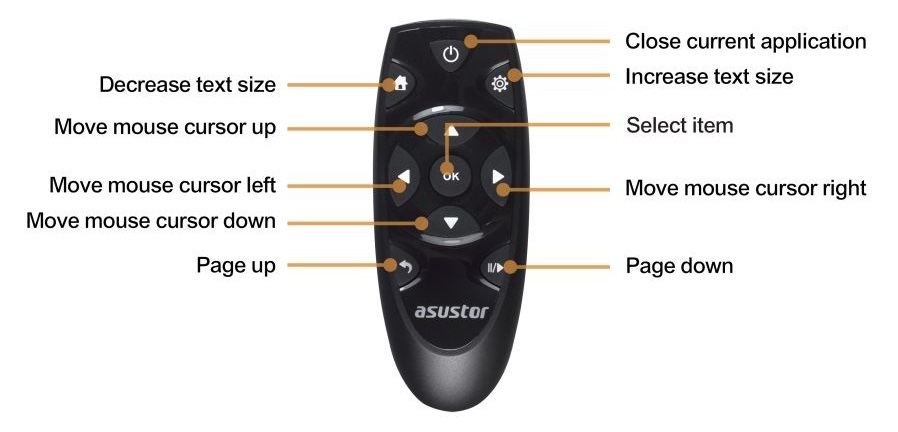 #Asustor #Remote control