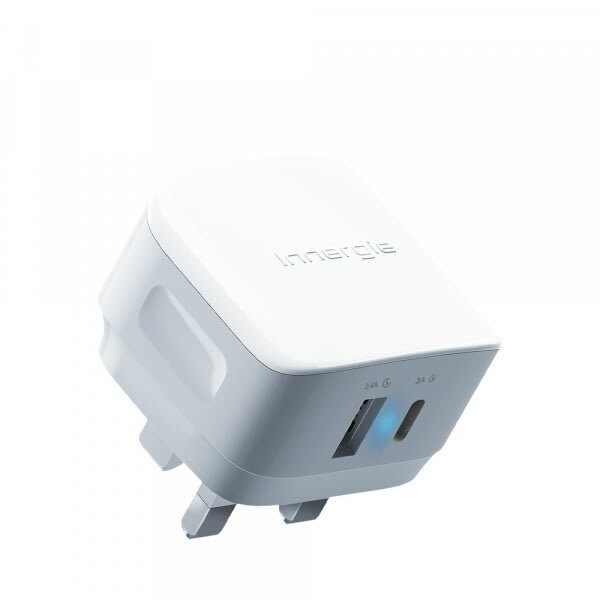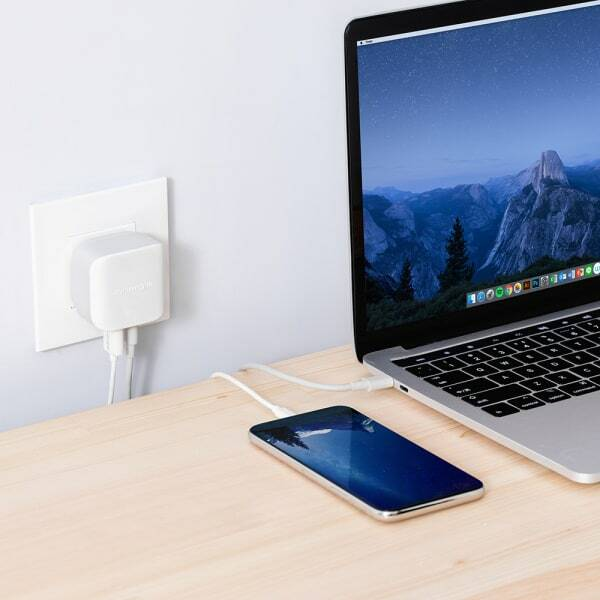 Powerful charger works with most mobile devices
A compact 2-Port USB-C & USB-A wall charger that charges multiple devices at the same time.
Charge Two Devices at Once
The USB-C and USB-A ports provide up to 5.4A of current simultaneously and charges most of mobile devices and even the MacBook.
USB-C Charging Solution
The latest USB-C charging solution can provide up to 5V /3A for your mobile phone, gaming device and even the MacBook (2016 version).
InnerShield™ gives you the protection and security
Only Innergie products come equipped with this powerful protection technology, offering a level of security no other device can match.