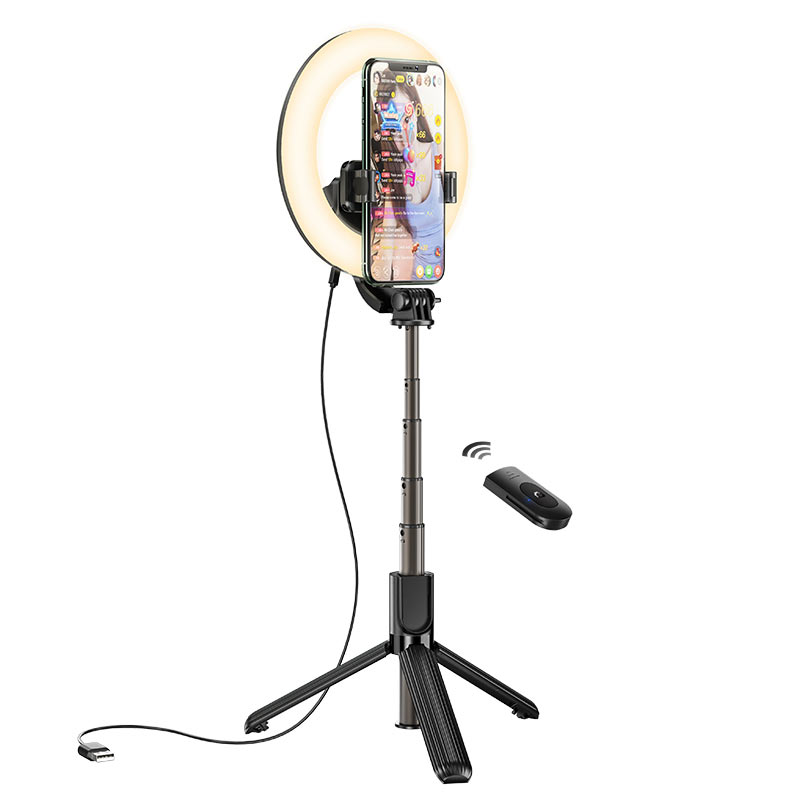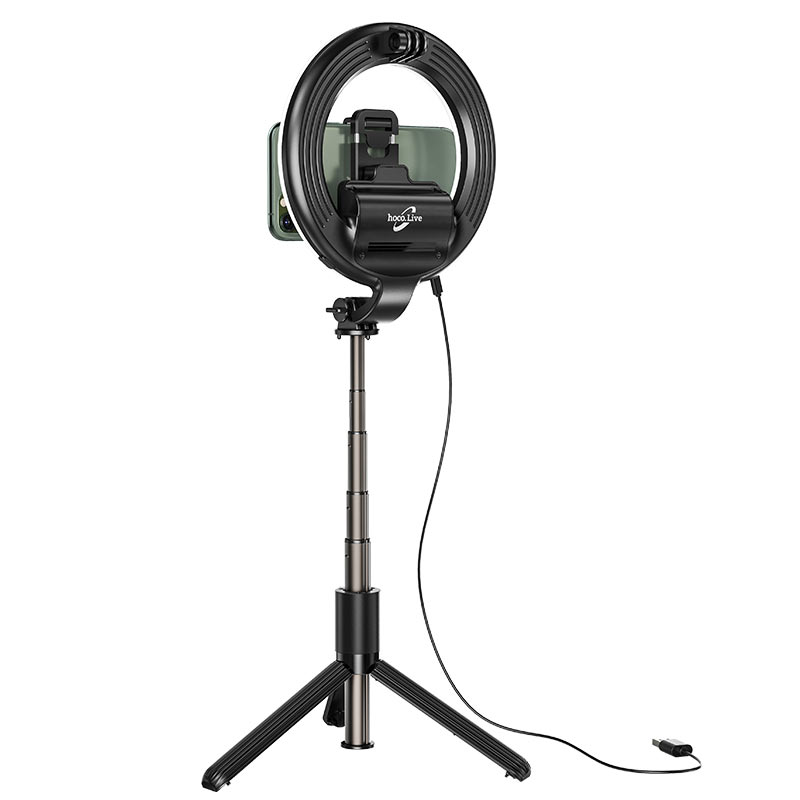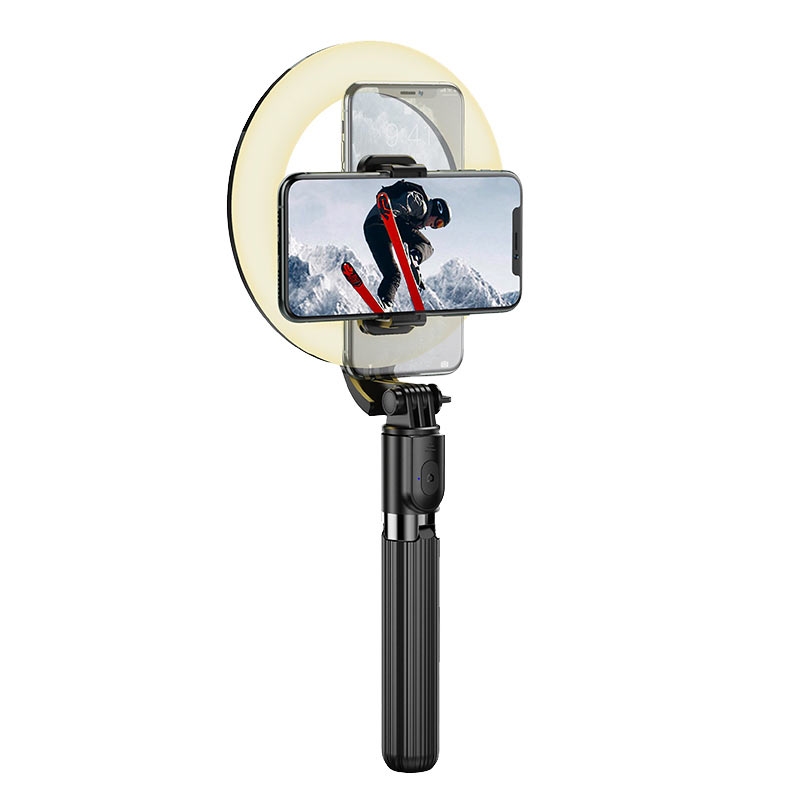 LV03 Showfull fill light live broadcast stand for 4.7-6.5 inches, with round fill light and BT remote control
1. Material: ABS + aluminum alloy. Weight: 280g.
2. Sizes: 161*184*70mm. Unfolded height: 92mm.
3. Fill light: 6 inches/outer diameter 160.5mm, 56 lamp beads, color temperature: 3000K-6500K, warm light/cold light/cool and warm light, ten-level dimming. Built-in battery: 1200mAh. Use time: 2- 8 hours. Charging time: 180 minutes.
5. Support mobile phone sizes: 4.7-6.5 inches (chuck size 60-95mm).
6. Supports BT remote control (BT 4.0), can take remote selfies.
7. Small and easy to carry, for live broadcast and selfie.