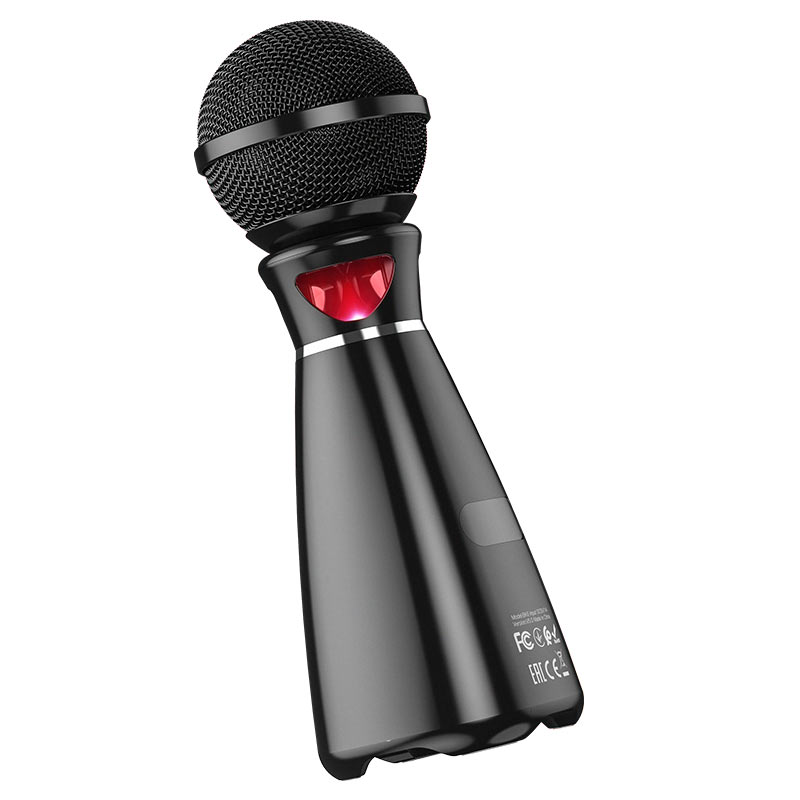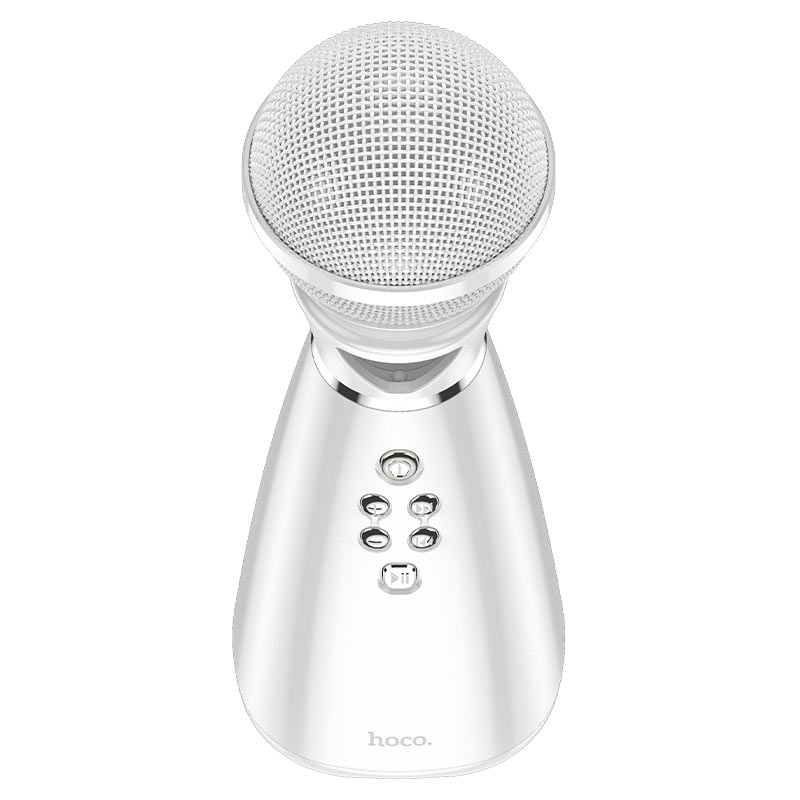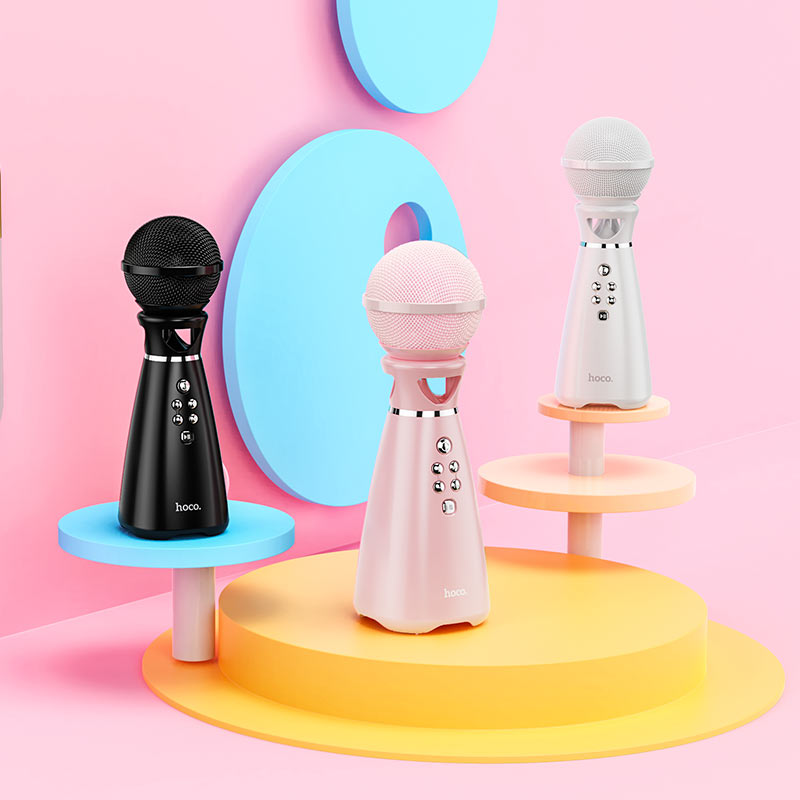 BK6 Hi-song, KTV microphone, BT v5.0, 1200mAh battery for 8 hours of work, support TF card playback mode, with colorful and cool lights
1. Material: ABS.
2. Sizes: 70*70*205mm. Weight: 340g.
3. Speaker unit: 50mm. Power: 5W.
4. BT v5.0. Chip: JL.
5. Battery capacity: 1200mAh, charging for 3 hours. Work time up to 8 hours.
6. Support BT connection to mobile phone, TF card (up to 32Gb) to play music. One-key switch of original singing / accompaniment. Magic sound function, multiple modes. Colorful and cool lights, adding karaoke atmosphere.