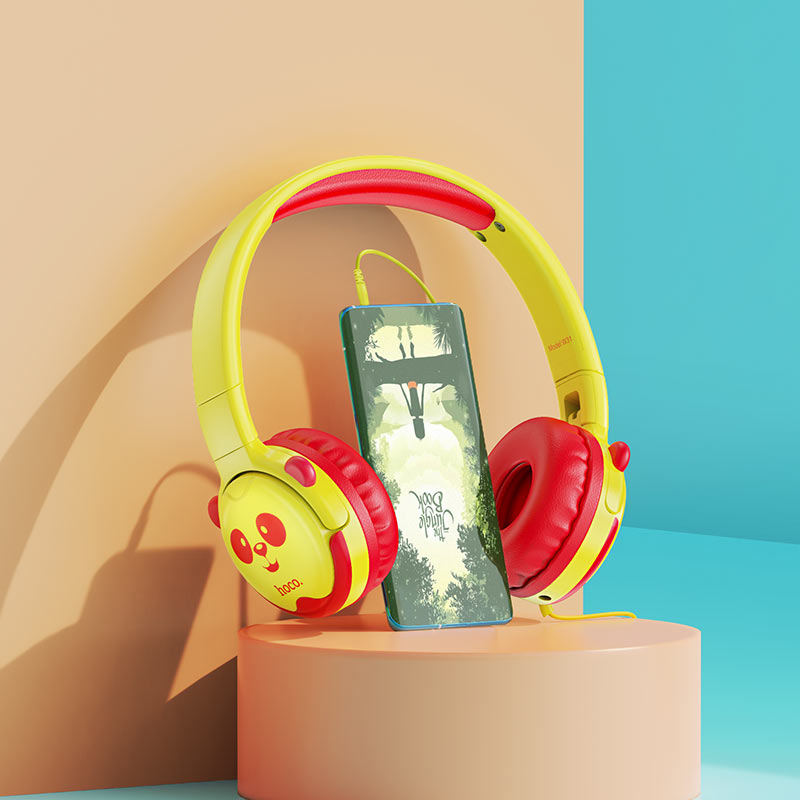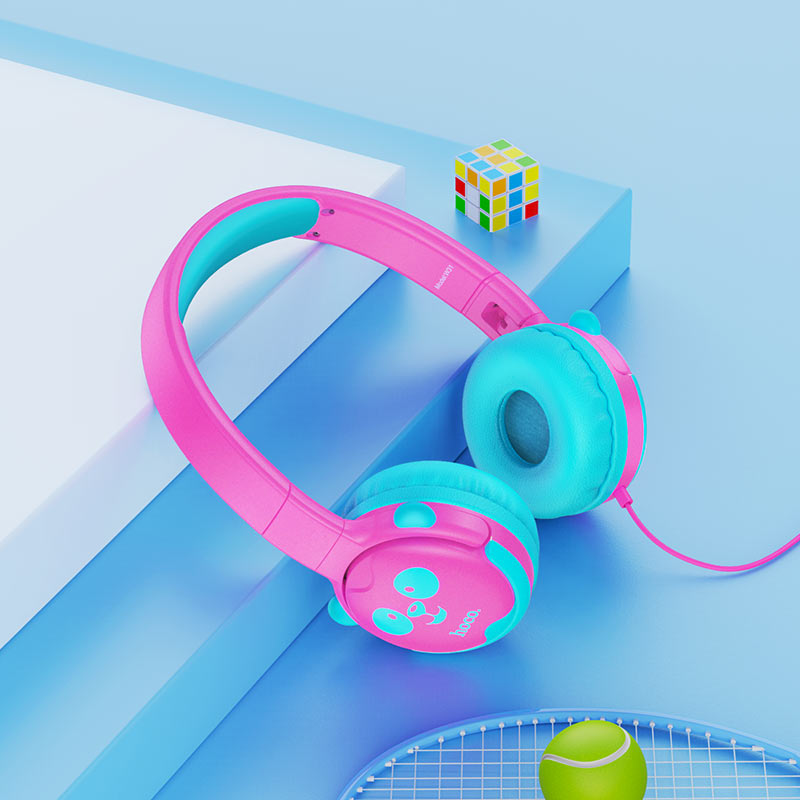 W31, children headphones, 85 decibels volume limit, lightweight design, 1.2m cable, 3.5mm plug
1. Speaker: 30mm.
2. Audio plug: 3.5mm.
3. Cable length: 1.2m. Weight: 109g.
4. No call function.
5. Specially developed for children, with a panda cartoon shape. The volume is limited to 85 decibels, which better protects children's ears. Lightweight design is suitable for children to wear.