Description
To present your precious moments in a new way. Smooth XS gives you a better choice to record and discover the beauty of life, and helps you intelligently complete the tedious mobile shooting, capture and store the beauty of the moment behind the lens.
Key Features
Small, lightweight
2-axis smartphone gimbal; innovative sliding design
Built-in 10.2" extendable selfie stick
Smart subject tracking and gesture control functions, special video effects, filters, transitions, templates and subtitles accessed in the companion app: ZY CAMI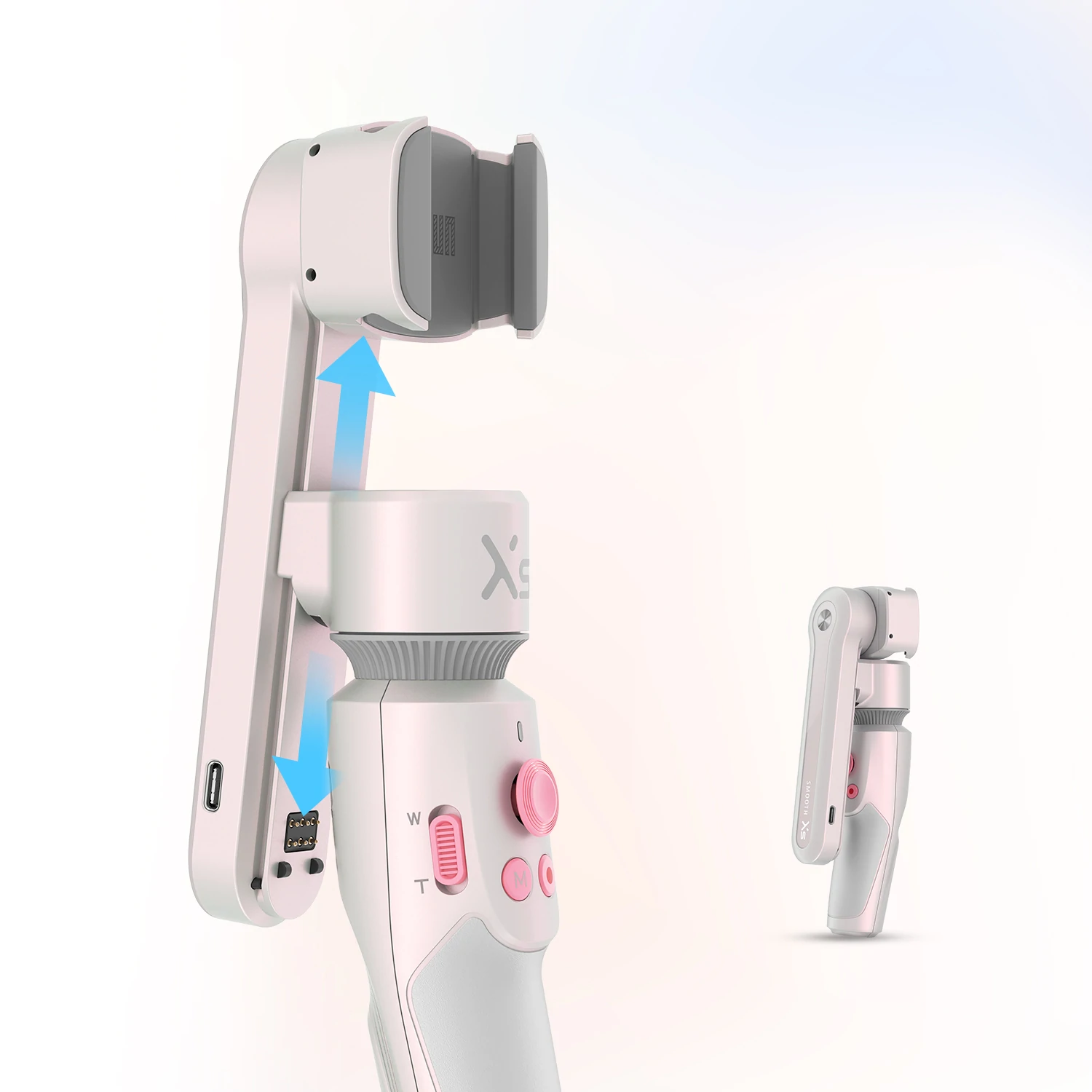 Color Options: Ivory , Pearly Pink
Smooth XS is offered in multiple colors that may perfectly match your different occasions and decorate your dynamic life personally.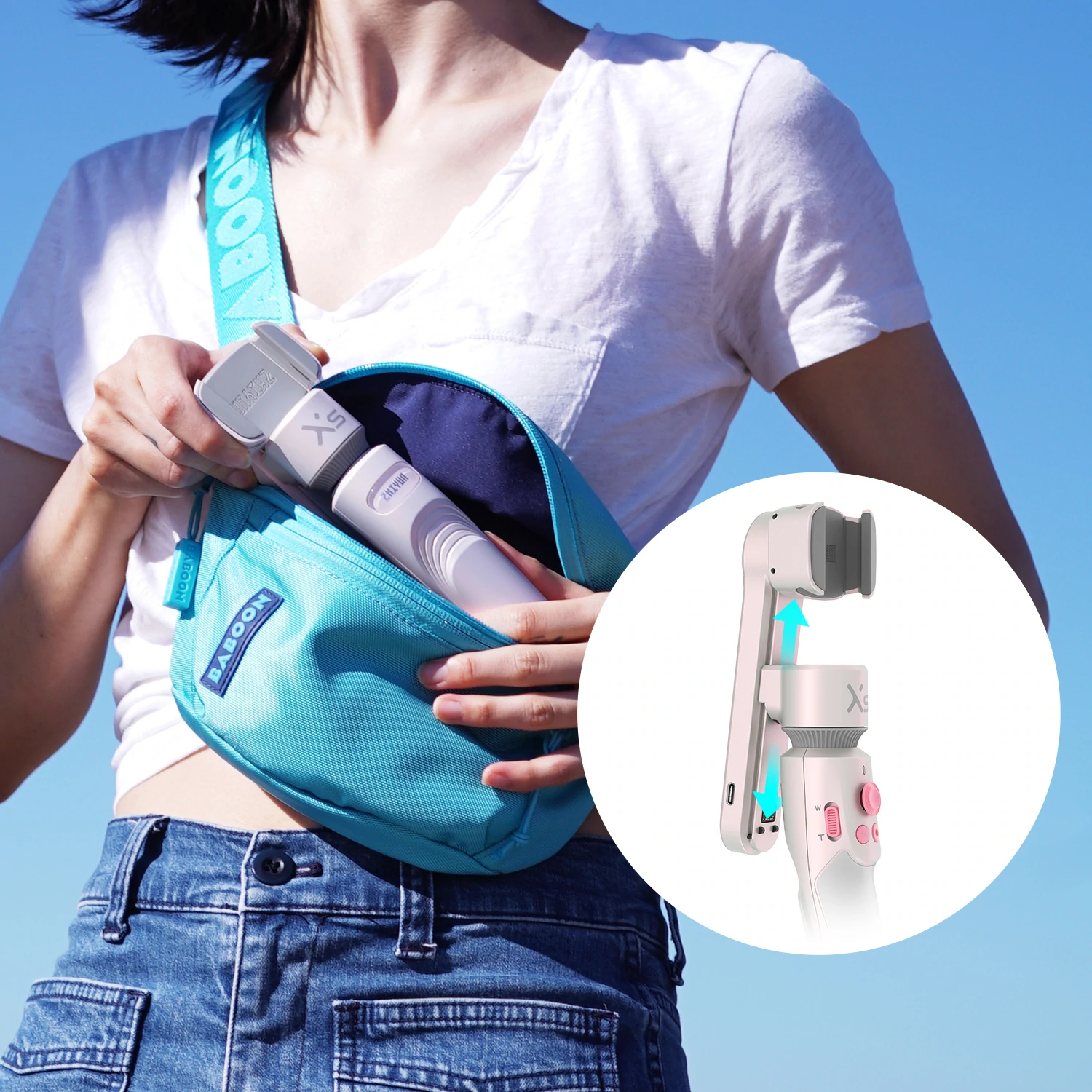 Slide Design. Easy Storage
Innovative slide design. Simply slide out to get started for shooting; and slide back for storage.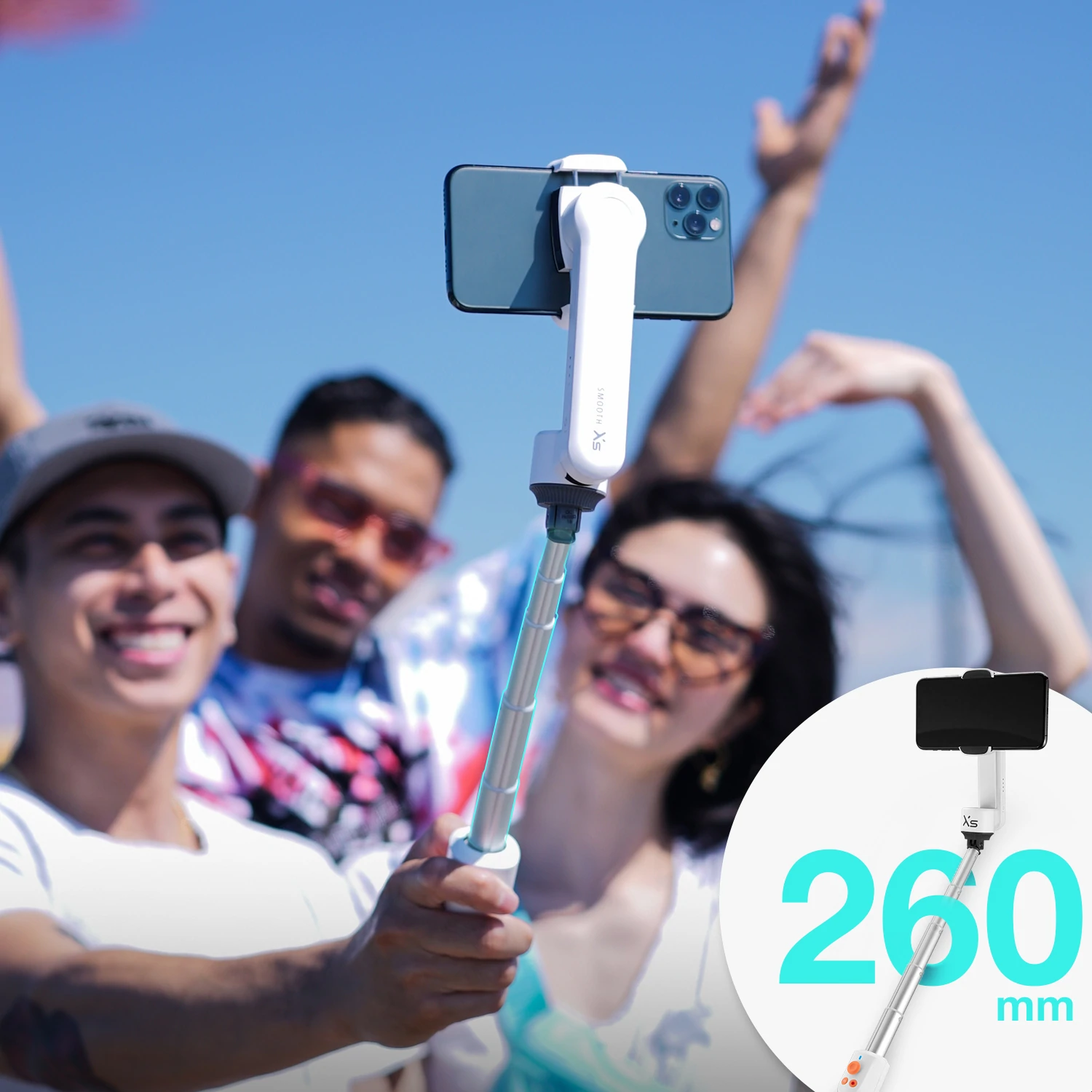 A Gimbal PLUS a Selfie Stick
Though being a truly pocket-size gimbal, Smooth XS can also be extended out with the 260mm telescopic rod, providing the value-added possibility to capture group shots.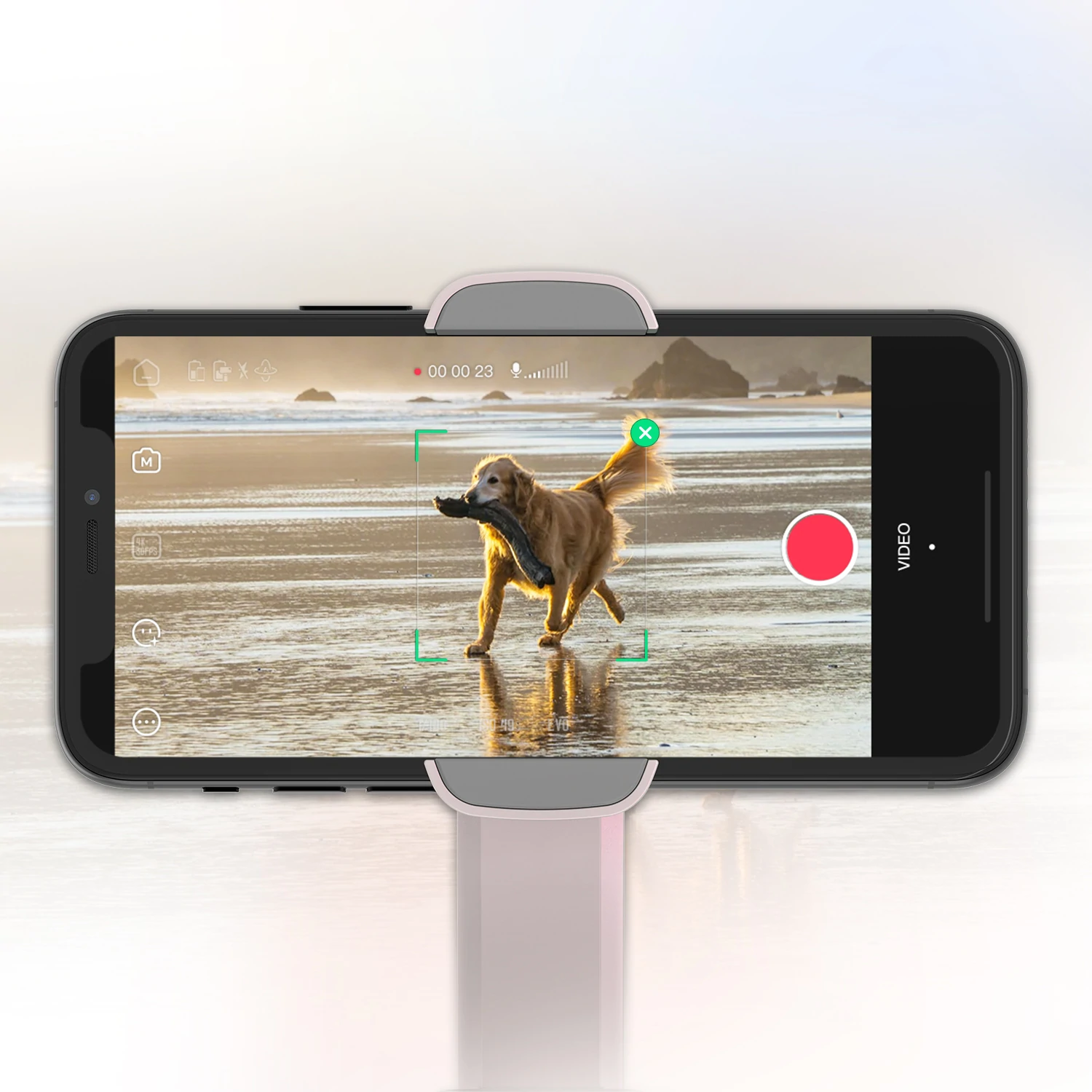 Frame to Track Subjects
Smooth XS allows you to track a subject automatically after getting the subject in the frame so that you don't have to move the cam manually.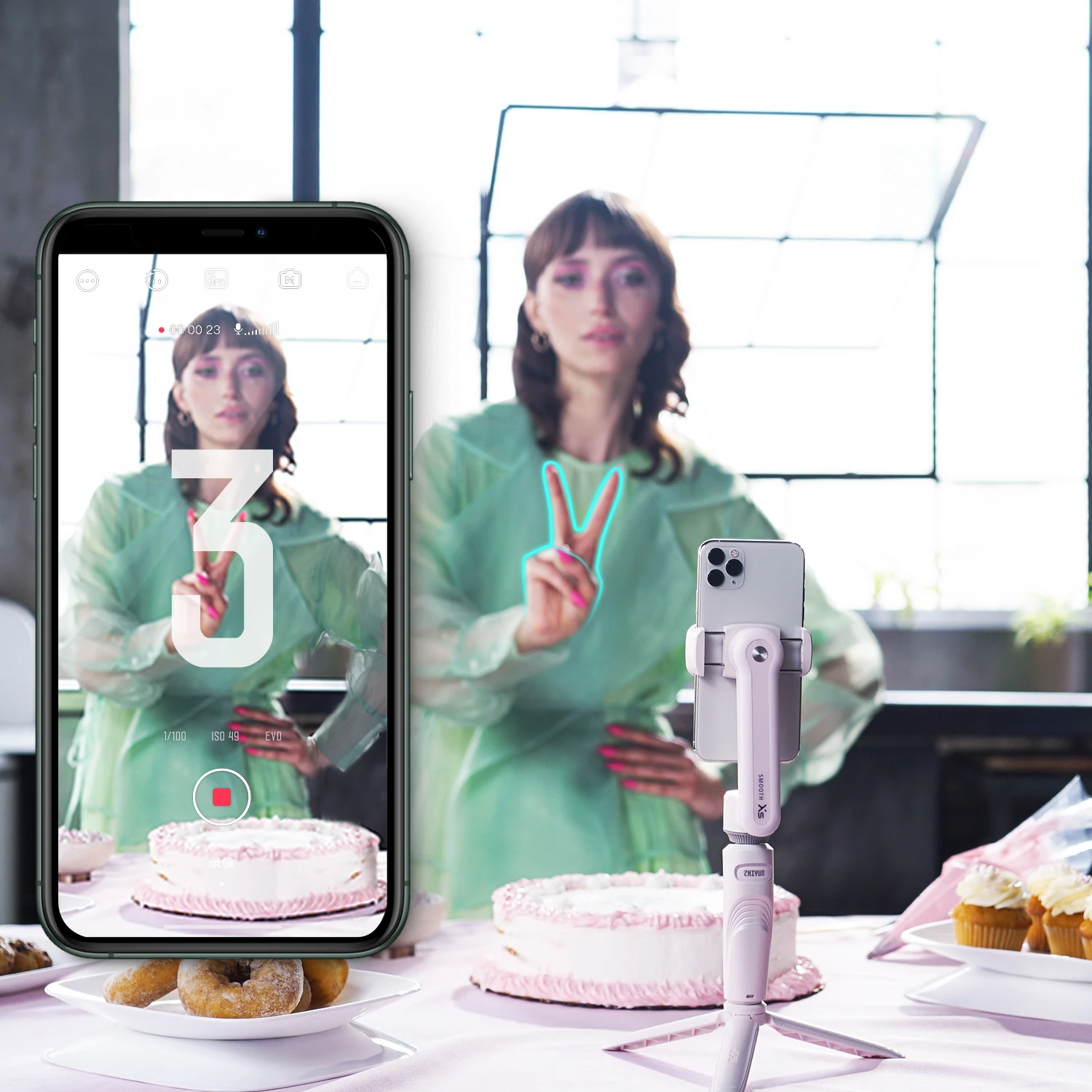 Gesture Control
In addition to using the joystick controls on the handle, you can also use hand gestures to control the gimbal to take a selfie, or start/stop your smartphone camera, so you don't have to touch any controls.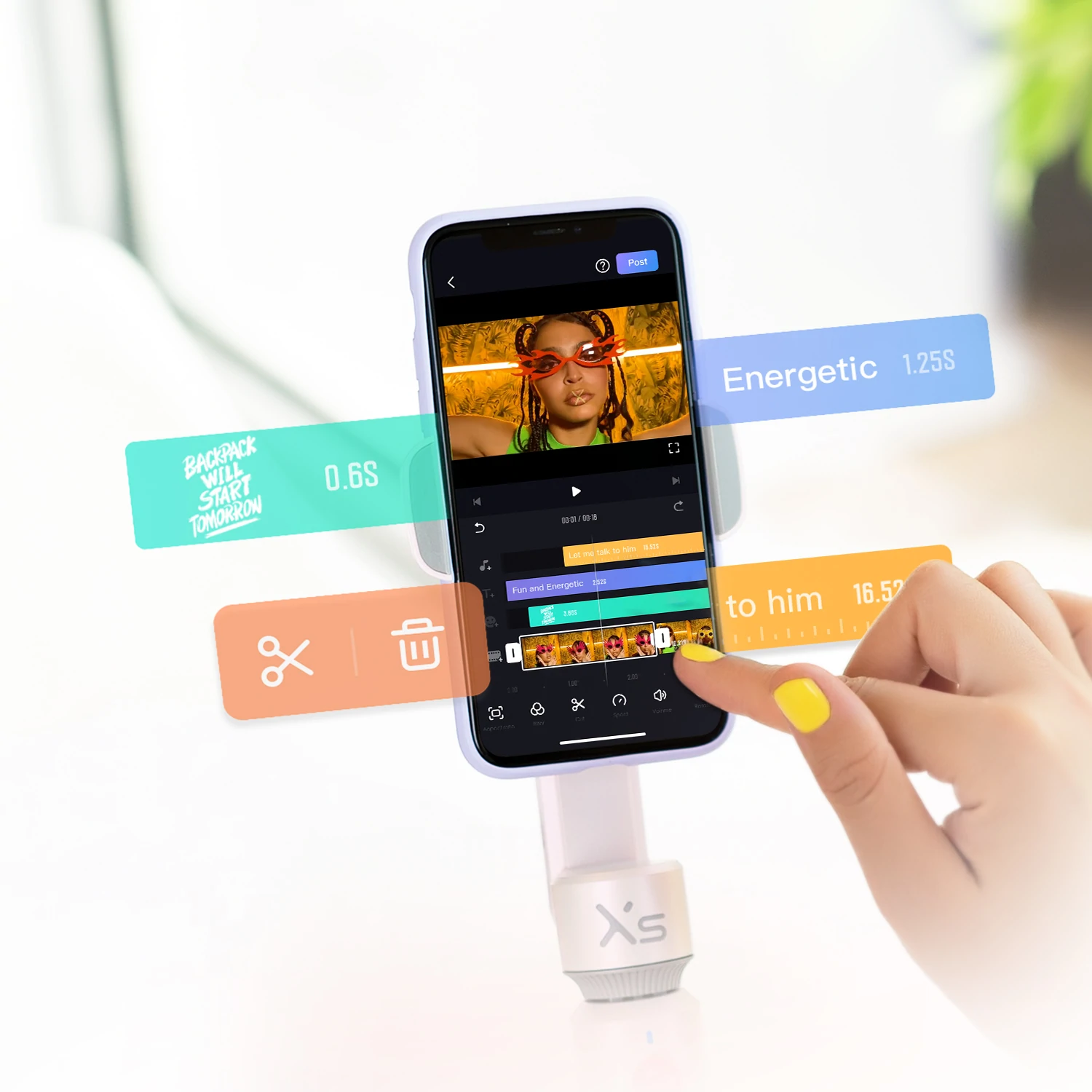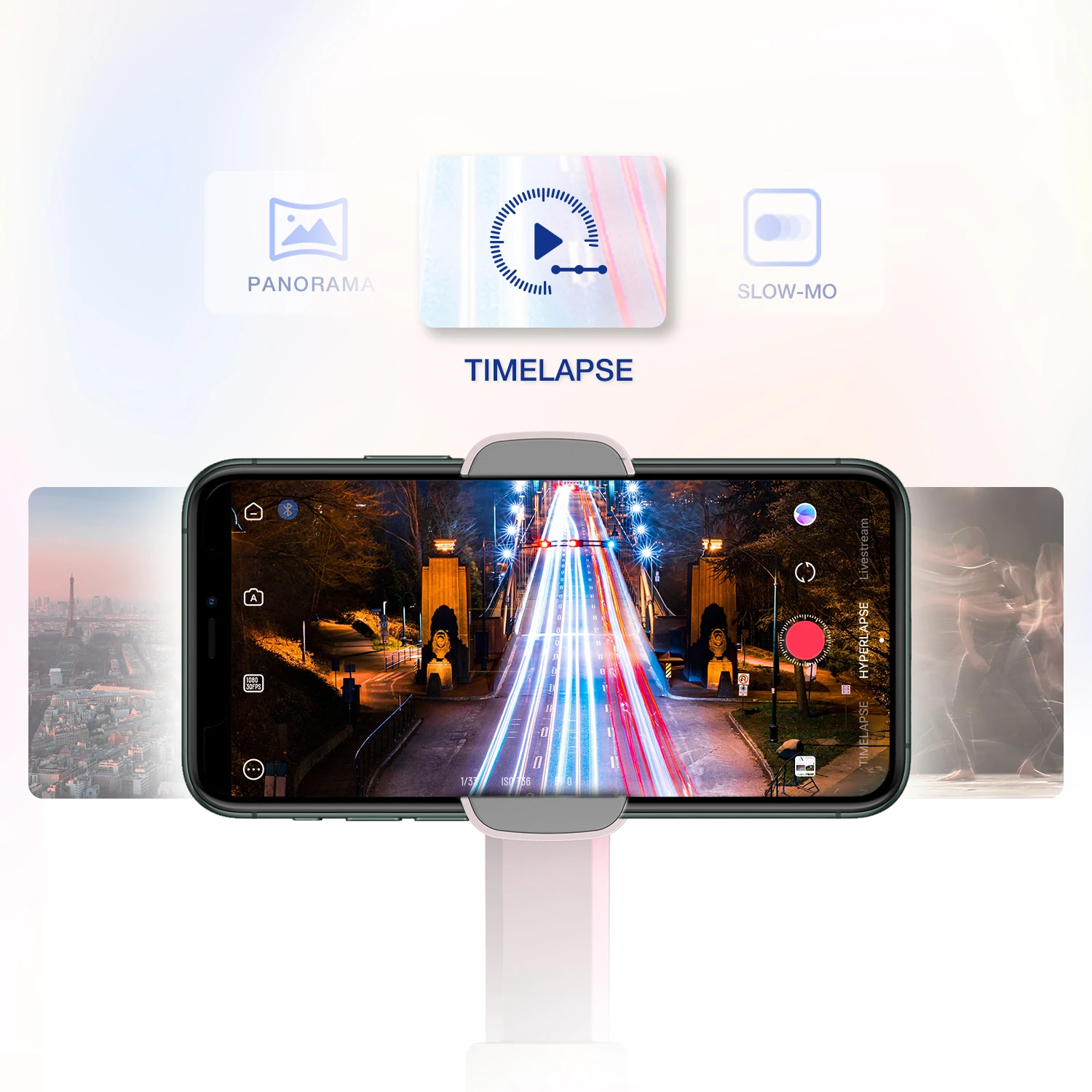 Special Effects at Fingertips
The new app ZY CAMI provides basic editing functions. You may pick up the favorite tunes, effects and transitions through the resources library for more dynamic videos. The app also offers slow motion, time-lapse, panorama, and other creative features.